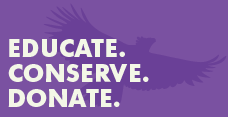 Please consider Donating Today!
March 13th, 2020

VIP 7:00 pm to Midnight
Main Event 8:00 pm to Midnight
Feast with the Beasts is one of the most unique and highly anticipated fundraising events in South Florida!
Enjoy a premier tasting event with delectable bites, open bars, animal encounters, live entertainment, a Hookah Lounge, a special animal feeding, and a silent auction with a chance to win a VIP Behind the Scenes Tour. Celebrate in style and party until midnight at our Jurassic Jungle and Feast with some of our prehistoric Beasts!
Funds raised from the evening's event will continue to lay the groundwork for future growth at the Zoo, which is a testament to the tireless efforts of their supporters.
Complimentary Valet Parking
Must be 21 and older to attend. No babies and children will be allowed to enter.
Cocktail attire required.
Doors close at 10:30 pm
---
---
---
---