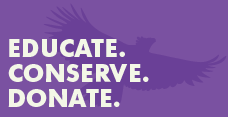 Please consider Donating Today!
Its' Bella's 6th Birthday and we need your help to make it the best EVER! Bella sustained a jaw injury when she was an infant, which still affects her today. She needs yearly dental checkups using a special dental x-ray machine.

Contribute today to help purchase this special machine for Bella. The machine can also be used to help all of Bella's beloved friends within Zoo Miami.

100% of your donation will go to purchasing the needed equipment for Bella and her animal friends!
---